Save time managing attendance by offering online booking for your group sessions, workshops and classes.
Manage group sessions, workshops and classes
Easily schedule events with staff members and manage attendance.
Managing attendance for a group event can be a handful. Our calendar software can help streamline the process by allowing you to easily manage events like workshops and classes. Whether your managing walk-ins or an entire course, our software application can do it all. E-mail reminders and notifications are also sent out to advice participants and staff. With a click of the button, you can visualize your attendance list, add or remove participants and print the list of clients attending your event.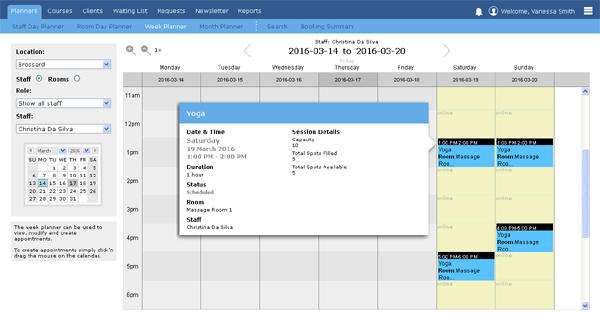 Visualize Classes Booked on All Planners
Let clients book online for your events and classes
Let clients reserve spots for your group sessions, workshops, classes and other events.
To streamline the registration process, clients can reserve spots using the online booking portal. This can be done in conjunction to offering services as well. Clients can book for either workshops, classes allowing walk-ins or they can register for an entire course. If using our package tracking feature to track redemptions, clients can login and reserve several classes at once.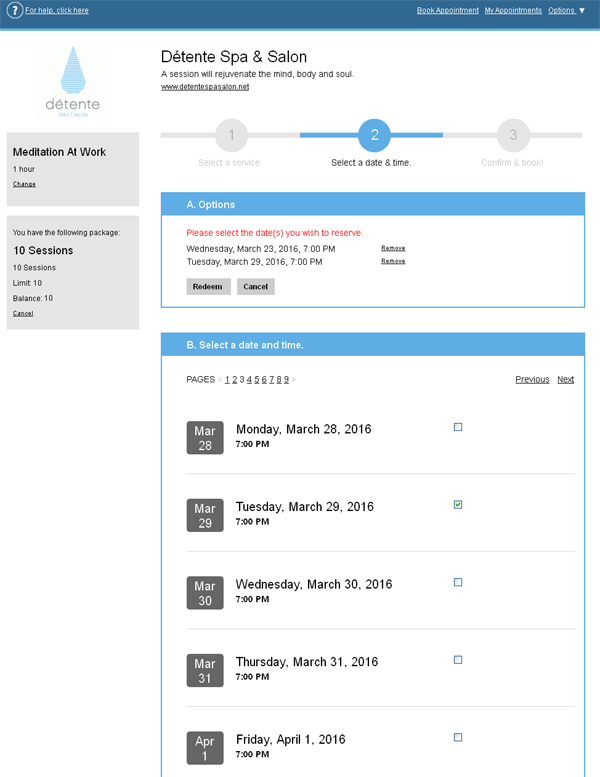 Clients can Book Multiple Classes at Once
Pricing
Online booking for group sessions, workshops and classes is an extra feature that can be added to any account. Contact us for more information or if you would like to activate the feature.