Our customer scheduling software organizes customer data to help you stay in touch with your clients including contact information, appointment history, upcoming appointments, notes and other useful info.
Know your Clients
Build and manage your own searchable online customer database for easier scheduling.
All your client info is now accessible at the click of a mouse from anywhere with Internet access, at any time of the day. No more fussing around trying to locate a telephone number in your notepad, smart phone, hard drive or calendar.
Our
online scheduling software
also allows you to categorize your clients in different groups, print appointment summary lists, and generate client reports.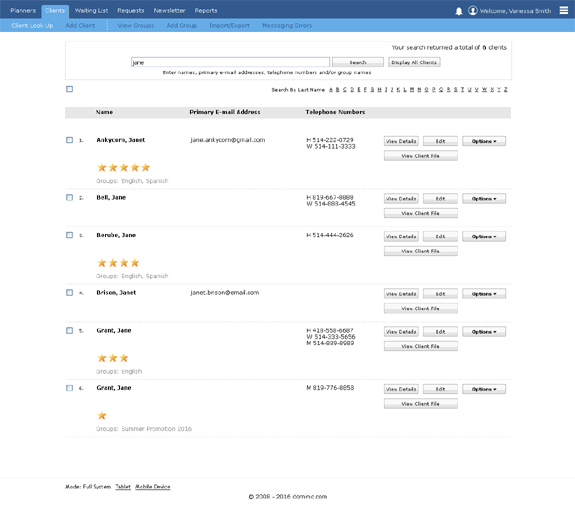 Online Customer Database
Safe and Secure Client Data
Your customers' information is important to us.
Not only is your client data easily accessible, but you can rest assured that it is safely and securely housed on our server. We use SSL secure encryption to process information and back up data every day. We do not sell or share your customer information with anyone.
Depending on your business, it may be required to ensure client information is only accessible by certain staff. Don't worry, our booking software can handle that to. When enabled, you can assign specific clients to certain staff thus limiting contact informaiton among the team and further protecting client information.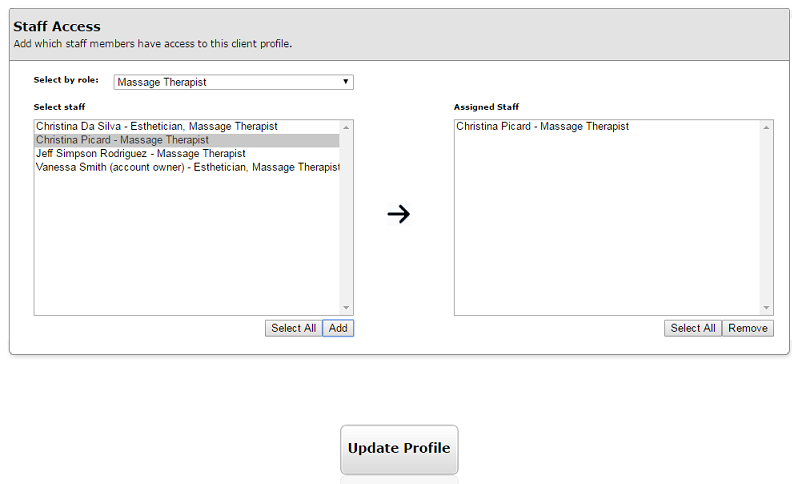 Secure Client Data by Limiting Staff Access
Communicate with Style and Ease
Synchronize your
MailChimp

account with your customer booking software.
Conveniently communicate with your clients by sending them effective and clean looking e-mail newsletters by synchronizing your customer database with your MailChimp account. As clients get added to your
calendarspots.com
customer database, they automatically get added to your mailing list. ItÚs as simple as that.
calendarspots.com
has integrated its online scheduling software with
MailChimp
, a leading newsletter manager, to offer robust newsletter features and capabilities to our clients.
More than 6 million people use
MailChimp
to create, send, and track email newsletters.
Newsletters can be sent to announce special promotions, changes within your team, tips and advice, or just general announcements that help you stay connected!
MailChimp
offers a free account which meets the needs of most of our clients. If you have fewer than 2,000 subscribers, you can send up to 12,000 emails per month absolutely free. There's no expiring trial, contract, or credit card required.
Follow our step-by-step guide on how to
create a

MailChimp

account
.
MailChimp