This guide will show you how to search for appointments based on specific criteria in the online scheduling program.
After selecting the "Planners" tab in the online scheduling program, select the "Search" option. Next, select the desired search parameters. You may search by period date range, start time, status, staff, room, client name or notes. When you have selected the search criteria, click on the "Search" button to view the results.

If you have classes activated, you can perform a search for classes or workshops. Simply select Workshop mode in the top right. Different search parameters will be displayed.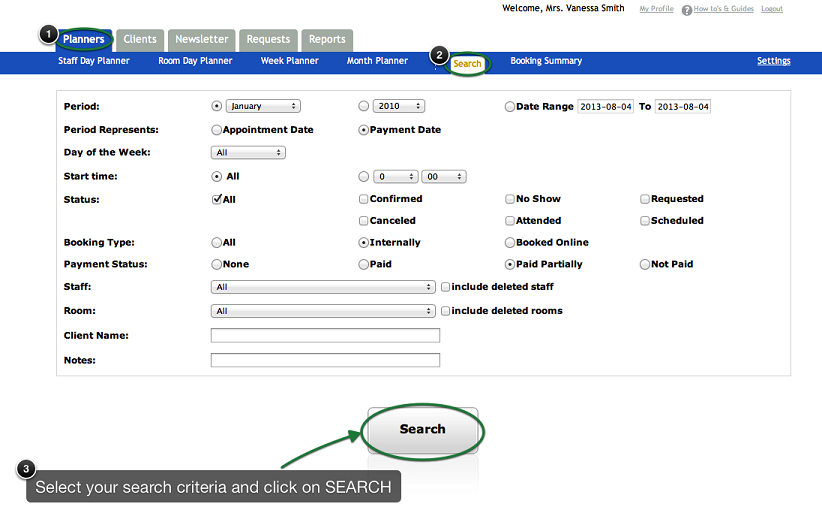 Your search results will appear in a paginated list format. If you wish to see any of the appointments on the booking calendars just click the links to be redirected.