This guide will show you how to edit your online scheduling rules for online client scheduling.
After selecting the "Service" tab in the Settings page, under "View Services" select the service you wish to edit and click on the corresponding "Edit" button.

If you want your customers to be able to
book appointments online
through your customer portal, the Online Scheduling Rules section must be completed. Please select your preferred options pertaining to each of the elements below: 1- Clean up time to consider for online booking 2- Cancelling an appointment online 3- Scheduling an appointment online 4- Resources required 5- Questions to ask If you do not want your customers to be able to book appointments through your customer portal, simply remove the checkmark next to "Will customers be allowed to schedule appointments online?"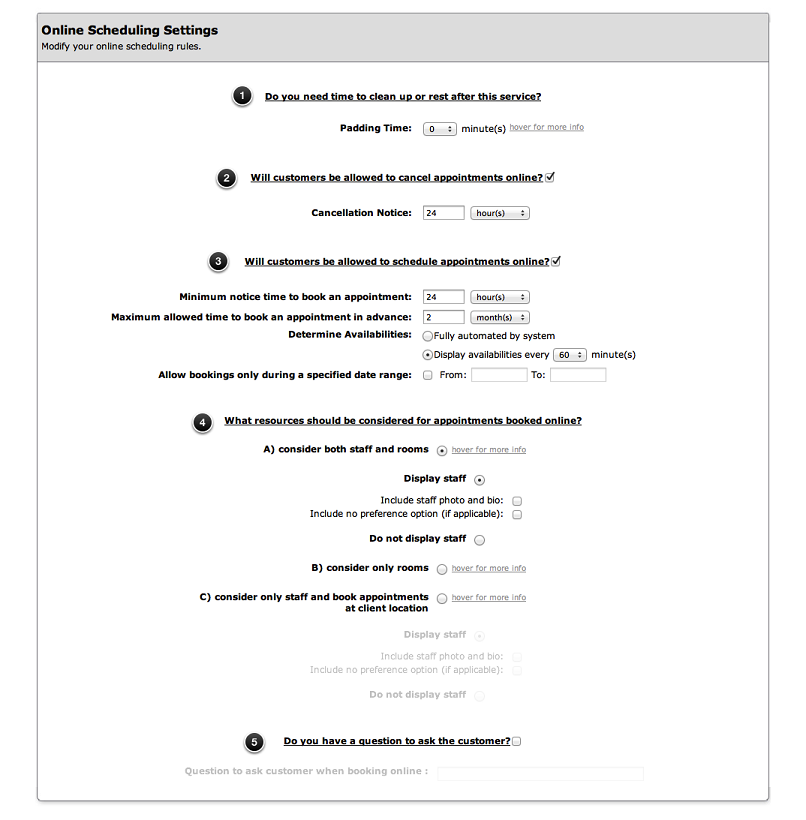 This section allows you to configure the emails your clients will receive when they book an appointment. In the Email Notification section of the page, select whether you would like your business address to appear in notification emails by checking off the appropriate box. Next, enter any note you wish to include in the communication to you customers. Click the following link for more information regarding
appointment reminders and notifications
.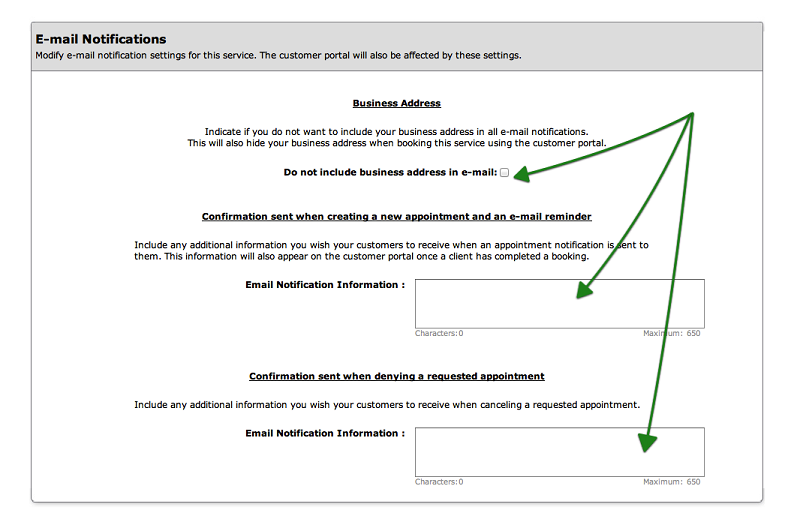 Don't forget to click the "Save" button at the bottom of the page to confirm your changes.